Italian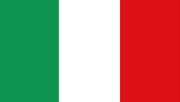 Useful Words and Phrases
The words and phrases are listed by topic. Please click on the
titles below to select words and/or phrases of interest:
Accommodation
I'd like a single/double room.
Vorrei una camera singola / una camera doppia.
with bath/shower
con bagno/doccia
What's the rate per night/week?
Qual'è il prezzo per notte/settimana?

Airport
Where's the bus/train to …….?
Dov'è l'autobus/il treno per …..?
Babysitters
Can you get me a babysitter for tonight/tomorrow evening?
Potrebbe trovarmi una babysitter per stasera/domani sera?

Communications
Where's the post office?
Dov'è l'ufficio postale?
A stamp for this letter/postcard, please.
Un francobollo per questa lettera/cartolina, per favore.
express (special delivery)
Espresso
airmail
Posta aerea
registered
Raccomandata
Have you got any mail for …..?
C'è posta per ….?
I want to send a telegram to ….
Voglio spedire un telegramma per….
Can I use the telephone?
Posso usare il telefono?
Can you get me this number?
Mi può mettere in contatto con questo numero?
reverse-charge (collect) call
Chiamata a carico del destinatario
Personal (person – to – person)
Chiamata con avviso

Crime and Theft
I want to report a theft.
Vorrei denunciare un furto.
My hangbag/wallet/passport has been stolen.
La mia borsa/ il mio portafoglio/ il mio passaporto è
stato rubato.
I've lost my wallet.
Ho smarrito il mio portafoglio.

Customs
I've nothing to declare.
Non ho nulla da dichiarare.
It's for personal use.
E' ad uso personale.
Driving
One-way Street
strada a senso unico
Get into lane (Merge)
convergere
Pedestrians
pedoni
Short-term parking
parcheggio/sosta breve
Keep left
tenere la sinistra
No parking
divieto di sosta
Poor road surface
strada dissestata
Road works (Men at work)
lavori in corso
Diversion (Detour)
deviazione
Caution
Attenzione
International Driving Licence
patente internazionale
Car Registration Papers
documenti del veicolo
Green (Insurance) Card
Carta verde
Where's the nearest car park?
Dov'è il parcheggio più vicino?
Full tank, please.
Il pieno, per favore.
Check the oil/tires/battery, please.
Per favore mi controlli l'olio/ le gomme/ la batteria.
I've had a breakdown.
Sono in panne.
There's been an accident.
E' successo un incidente.

Emergencies
Fire
Fuoco
Help
Soccorso
Police
Polizia
Stop
Stop
Please, can you place an emergency call for me to the ……
Per favore, può fare una chiamata di emergenza per me …?
Police / fire brigade / hospital
alla polizia/ ai vigili del fuoco/ all'ospedale
[/accordion-item]
Hairdressers and Barbers
I'd like a shampoo.
Mi faccia lo shampoo, per favore.
Haircut
Taglio
shave
rasare
blow-dry (brushing)
asciugare con il phon
colour rinse
shampoo colorato
Don't cut it too short.
Non mi faccia il taglio troppo corto.
A little more off (here).
(Qui) un po' più corto.

Health and Medical Care
Where's the nearest (all-night) pharmacy?
Dov'é la farmacia (notturna) più vicina?
I need a doctor/dentist.
Ho bisogno di un dottore/ dentista.
I have a pain here.
Ho un dolore qui.
stomach ache
mal di stomaco
headache
mal di testa
a fever
febbre
medical emergency service
guardia medica
ambulance
ambulanza
hospital
ospedale

Laundry and Dry-Cleaning
Is there a laundry service?
C'è un servizio di lavanderia?
Where is the nearest laundry / dry-cleaners?
Dov'è la lavanderia / lavaggio a secco più vicino?

Lost Property
I've lost my wallet / bag / passport.
Ho smarrito il mio portafoglio/ la mia borsa / il mio passaporto.

Maps
I'd like a street plan of …
Vorrei una cartina di…
a road map / ski map of this region
una carta stradale/ una cartina sciistica di questa regione

Money
I'd like to change some dollars.
Vorrei cambiare dei dollari.
Do you accept traveller's checks?
Accettate i travel cheques?
Can I pay with this credit card?
Posso pagare con questa carta di credito?
What's the exchange rate?
Qual'è il tasso di cambio?

Newspapers
Have you any newspapers in English?
Avete dei giornali in inglese?
[/accordion-item]
Photography
I'd like a roll of film for this camera.
Vorrei una pellicola per questa macchina fotografica.
black-and-white film
pellicola bianco/nero
color print film
pellicola colore
color slide film
pellicola per diapositive
Can you develop this film for tomorrow?
Potete svilupparmi questa pellicola per domani?
May I take a picture (of you)?
Posso fare una fotografia (di Lei)?

Police
Waiter / Waitress!
Cameriere/ Cameriera, per favore!
May I have the menu, please?
Potrei avere il menu, per favore?
Do you have a set menu / local specialities?
Avete un menu fisso/ delle specialità locali?
What do you recommend?
Cosa mi raccomanderebbe?
Do you have vegetarian dishes?
Avete dei piatti vegetariani?
I'd like a / an / some …
Vorrei un/ uno/del…
bread
pane
butter
burro
cheese
formaggio
coffee
caffè
cream
panna (montata)
ice cream
gelato
lemon
limone
milk
latte
mineral water
acqua minerale
mustard
senape
pepper
pepe
potatoes
patate
salad
insalata
salt
sale
sugar
zucchero
tea
tè

Restaurants (Menu)
Acciughe
anchovies
Agnello
lamb
Anatra
duck
Aragosta
lobster
Arancia
orange
Astice
crayfish
Cavolfiore
cauliflower
Cavolini di Bruxelles
brussels sprouts
Cavolo
cabbage
Cervo
venison
Champignons
button mushrooms
Cinghiale
boar
Cipolle
onions
Coniglio
rabbit
Fagiano
pheasant
Fagioli
beans
Fegato
liver
Fragole
strawberries
Frittelle
pancakes
Funghi
mushrooms
Granchio
crabs
Lamponi
raspberries
Lepre
hare
Lumache
snails
Maiale
pork
Mela
apple
Merluzzo
cod
Muscoli
mussels
Oca
goose
Pancetta
bacon
Patate
potatoes
Patatine fritte
french fries
Peach
pesca
Piselli
peas
Pollo
chicken
Reni
kidneys
Riso
rice
Salmone
salmon
Salsiccia
sausage
Sogliola
sole
Souffle'
soufflè
Spaghetti/Linguine
pasta
Speck
bacon
Tacchino
turkey
Torta
cake
Trota
trout
Vitello
veal
Vitellone
beef

Time
What time is it please?
Che ora è/ che ore sono, per favore?

Toilets
Where are the toilets, please?
Dov'è la toilette/ il bagno, per favore?

Transport
Where's the (main) railway station / bus stop?
Dov'è la stazione (centrale) / la fermata dell'autobus?
When's the next bus / train to …?
Quando parte il prossimo autobus/ treno per …?
I'd like a ticket to …
Vorrei un biglietto per …
single (one-way)
andata
return (round-trip)
andata e ritorno
first / second class
prima/ seconda classe
Will you tell me when to get off?
Per favore, potrebbe dirmi quando devo scendere?
Where can I get a taxi?
Dove trovo un taxi?
What's the fare to …?
Quanto costa il biglietto per…?

Useful Expressions
yes/no
si/ no
please / thank you
per favore/ grazie
good morning
Buongiorno
good afternoon
Buon pomeriggio
good evening
Buona sera
good night
Buona notte
good-bye
Arrivederci
excuse me
mi scusi
you're welcome
prego
where / when / how
dove/ quando/ come
how long / how far
per quanto tempo/ quanto è lontano
yesterday / today / tomorrow
ieri/ oggi/ domani
day / week / month / year
giorno/ settimana/ mese / anno
left / right
sinistra/ destra
up / down
su/ giù
good / bad
buono/ cattivo
big / small
grande/ piccolo
cheap / expensive
economico/ caro
hot / cold
caldo/ freddo
old / new
vecchio/ nuovo
open / closed
aperto / chiuso
free/ occupied
libero / occupato
early / late
presto/ tardi
easy / difficult
facile/ difficile
Does anyone here speak English?
Qualcuno qui parla inglese?
I don't speak (much) Italian.
Non parlo l'italiano/ molto italiano.
Could you repeat that?
Per favore, potrebbe ripetere?
Could you spell it?
Per favore, potrebbe fare lo spelling?
Can you translate this for me / us?
Potrebbe tradurre questo per me/ per noi?
What does this mean?
Che cosa vuol dire?
I don't understand.
Non capisco.
Please write it down.
Per favore me lo scriva.
How much is that?
Quanto costa?
I'd like …
Vorrei…
We'd like …
Vorremmo…
Does this bus / train stop at … ?
Questo autobus/treno ferma a…?
Where is the nearest supermarket?
Dov'è il supermercato più vicino?

Days
| | |
| --- | --- |
| Monday | lunedì |
| Tuesday | martedì |
| Wednesday | mercoledì |
| Thursday | giovedì |
| Friday | venerdì |
| Saturday | sabato |
| Sunday | domenica |
| holiday | giorno di festa/ vacanza |
Numbers
| | |
| --- | --- |
| 0 | zero |
| 1 | uno |
| 2 | due |
| 3 | tre |
| 4 | quattro |
| 5 | cinque |
| 6 | sei |
| 7 | sette |
| 8 | otto |
| 9 | nove |
| 10 | dieci |
| 11 | undici |
| 12 | dodici |
| 13 | tredici |
| 14 | quattordici |
| 15 | quindici |
| 16 | sedici |
| 17 | diciasette |
| 18 | diciotto |
| 19 | diciannove |
| 20 | venti |
| 21 | ventuno |
| 30 | trenta |
| 40 | quaranta |
| 50 | cinquanta |
| 60 | sessanta |
| 70 | settanta |
| 80 | ottanta |
| 90 | novanta |
| 100 | cento |
| 101 | centouno |
| 200 | duecento |
| 1,000 | mille |
| 1,100 | millecento |
| 10,000 | diecimila |
| 1,000,000 | un milione |