French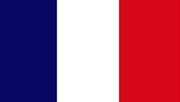 Useful Words and Phrases
The words and phrases are listed by topic. Please click on the
titles below to select words and/or phrases of interest:
Accommodation
I'd like a single/double room.
Je souhaite réserver une chambre simple/double.
with bath/shower
avec bain/douche
What's the rate per night/week?
Quel est le tarif par nuit?

Airport
Where's the bus/train to …….?
Ou est le bus/train pour….?
Babysitters
Can you get me a babysitter for tonight/tomorrow evening?
Pouvez-vous trouver une baby sitter pour ce soir/demain
soir?

Babysitters
Can you get me a babysitter for tonight/tomorrow evening?
Pouvez-vous trouver une baby sitter pour ce soir/demain
soir?

Communications
Where's the post office?
Ou se trouve la poste?
A stamp for this letter/postcard, please.
Pouvez-vous me donner un timbre pour cette lettre/carte postale, s'il vous plaît?
express (special delivery)
Expresse
airmail
Par avion.
registered
Recommandé
Have you got any mail for …..?
Avez-vous reçu du courrier pour moi?
I want to send a telegram to ….
Je souhaite envoyer un télégramme.
Can I use the telephone?
Puis-je me servir du téléphone?
Can you get me this number?
Pouvez-vous rechercher ce numéro de téléphone s'il vous plaît?
reverse-charge (collect) call
Téléphoner en PCV.
Personal (person – to – person)
Coup de téléphone personnel.

Customs
I want to report a theft.
Je souhaite porter plainte.
My hangbag/wallet/passport has been stolen.
On m'a volé mon porte-monnaie.
I've lost my wallet.
J'ai perdu mon porte-monnaie.

Crime and Theft
I've nothing to declare.
Je n'ai rien à déclarer.
It's for personal use.
C'est pour usage personnel.

Driving
One-way Street
Sens unique.
Get into lane (Merge)
Bifurquer sur une voie.
Pedestrians
Pietons.
Short-term parking
Parking.
Keep left
Rester à gauche.
No parking
Interdiction de stationner.
Poor road surface
Chaussée glissante.
Road works (Men at work)
Travaux.
Diversion (Detour)
Bifurquation.
Caution
Attention.
International Driving Licence
Permis de conduire.
Car Registration Papers
Carte grise.
Green (Insurance) Card
Papiers d'assurance.
Where's the nearest car park?
Ou se trouve la parking le plus proche?
Full tank, please.
Le plein, s'il vous plaît.
Check the oil/tires/battery, please.
Pouvez-vous verifier l'huile, les pneus, la batterie, s'il vous plaît.
I've had a breakdown.
Je suis en panne.
There's been an accident.
Il y a eu un accident.

Emergencies
Fire
Feu.
Help
A l'aide! Or De l'aide!
Police
Police
Stop
Stop.
Please, can you place an emergency call for me to the ……
S'il vous plaît, pouvez-vous appeler ce numéro d'urgence?
Police / fire brigade / hospital
Police/Pompiers/ hôpital.
[/accordion-item]
Hairdressers and Barbers
I'd like a shampoo.
Pouvez-vous me faire un shampooing?
Haircut
Une coupe.
shave
Raser.
blow-dry (brushing)
Brushing.
colour rinse
Couleur.
Don't cut it too short.
Ne me coupez pas les cheveux trop courts.
A little more off (here).
Un petit peu plus court ici.

Health and Medical Care
Where's the nearest (all-night) pharmacy?
Ou se trouve la pharmacie de garde?
I need a doctor/dentist.
Je recherche un médecin/dentiste.
I have a pain here.
J'ai une douleur ici.
stomach ache
Mal d'estomac.
headache
Mal de tête.
a fever
Fièvre.
medical emergency service
Les urgences (Hospital), SOS Médecin (from home)
ambulance
Ambulance.
hospital
Hôpital

Laundry and Dry-Cleaning
Is there a laundry service?
Y a t-il une Laverie?
Where is the nearest laundry / dry-cleaners?
Où ce trouve la laverie la plus proche/ le pressing le plus proche?

Lost Property
I've lost my wallet / bag / passport.
J'ai perdu mon porte monnaie/sac/passeport.

Maps
I'd like a street plan of …
Avez-vous le plan de…
a road map / ski map of this region
Carte routière/ plan des pistes de cette région

Money
I'd like to change some dollars.
Je souhaite changer des dollars.
Do you accept traveller's checks?
Acceptez-vous les travellers cheques?
Can I pay with this credit card?
Puis-je payer avec une carte de crédit?
What's the exchange rate?
Quel est le taux de change?

Newspapers
Have you any newspapers in English?
Avez-vous des journaux en anglais?
[/accordion-item]
Photography
I'd like a roll of film for this camera.
J'aimerais une pélicule photo.
black-and-white film
Pélicule photo noir et blanc.
color print film
Pélicule photo couleur.
color slide film
Diapositive.
Can you develop this film for tomorrow?
Pouvez-vous développer ces photos pour demain?
May I take a picture (of you)?
Puis-je prendre une photo (de vous)?

Police
Where's the nearest police station?
Ou se trouve le poste de police le plus proche.

Restaurants (To Order)
Waiter / Waitress!
S'il vous plaît!
May I have the menu, please?
Pourrais-je avoir le menu, s'il vous plaît?
Do you have a set menu / local specialities?
Avez-vous un menu/ spécialitées locales?
What do you recommend?
Que me recommandez-vous?
Do you have vegetarian dishes?
Avez-vous des plâts végétariens?
I'd like a / an / some …
Je souhaite..
bread
du pain
butter
du beurre.
cheese
du fromage
coffee
du café
cream
de la crème.
ice cream
de la glace.
lemon
du citron.
milk
du lait.
mineral water
de l'eau minérale.
mustard
de la moutarde.
pepper
du poivre.
potatoes
des pommes de terre.
salad
de la salade.
salt
du sel.
sugar
du sucre.
tea
du thé.

Restaurants (Menu)
Agneau
lamb
Anchois
anchovies
Bacon
bacon
Boeuf
beef
Canard
duck
Champignons
button mushrooms
Choux
cabbage
Choux de Bruxelle
brussels sprouts
Choux-fleur
cauliflower
Crabe
crabs
Dinde
turkey
Ecrevisse
crayfish
Escargots
snails
Feasant
pheasant
Foie
liver
Fraise
strawberries
Framboise
raspberry
Frites
french fries
Gâteau
cake
Haricots
beans
Homard
lobster
Lapin
rabbit
Morrue
cod
Moules
mussels
Oie
goose
Onions
onions
Orange
orange
Pancakes
pancakes
Pâtes
pasta
Pêches
peach
Petit pois
peas
Pommes de terre
potatoes
Porc
pork
Poulet
chicken
Riz
rice
Rognons
kidneys
Sanglier
boar
Saucisse
sausage
Saumon
salmon
Sole
sole
Soufflé
soufflé
Truite
trout
Veau
veal
Venaison
venison

Time
What time is it please?
Quelle heure est-il, s'il vous plaît?

Toilets
Where are the toilets, please?
Où sont les toilets, s'il vous plaît?

Transport
Where's the (main) railway station / bus stop?
Ou se trouve la gare – l'arrêt de bus?
When's the next bus / train to …?
A quelle heure est le prochain bus – train pour…?
I'd like a ticket to …
J'aimerais un ticket pour…?
single (one-way)
Aller
return (round-trip)
Aller et retour
first / second class
Première/seconde classe
Will you tell me when to get off?
Pouvez-vous me dire quand je dois sortir?
Where can I get a taxi?
Où puis-je prendre un taxi?
What's the fare to …?
Quel est le prix pour aller à…?

Useful Expressions
yes/no
Oui/non
please / thank you
S'il vous plaît?/ Merci.
good morning
Bonjour.
good afternoon
Bonjour.
good evening
Bonsoir.
good night
Bonne nuit.
good-bye
Au revoir.
excuse me
Excusez- moi.
you're welcome
Mais avec plaisir.
where / when / how
Où/quand/comment.
how long / how far
Combien de temps/ Est-ce loin?
yesterday / today / tomorrow
Hier/ Aujourd'hui/Demain.
day / week / month / year
Jour/Semaine/Mois/Année.
left / right
Gauche/Droite.
up / down
Monter/Descendre.
good / bad
Bon/Mal.
big / small
Gros/Petit.
cheap / expensive
Bon marché/cher.
hot / cold
Chaud/Froid.
old / new
Vieux/Nouveau.
open / closed
Ouvert/Fermé.
free/ occupied
Libre/Occupé.
early / late
Tôt/Tard.
easy / difficult
Facile/Difficile.
Does anyone here speak English?
Quelqu'un ici parle t-il anglais?
I don't speak (much) French.
Je ne parle pas très bien le français.
Could you repeat that?
Pouvez-vous répéter, s'il vous plaît?
Could you spell it?
Pouvez-vous épeler?
Can you translate this for me / us?
Pouvez-vous traduire ceci pour moi/nous?
What does this mean?
Qu'est-ce que cela signifie?
I don't understand.
Je ne comprends pas.
Please write it down.
Pouvez-vous l'écrire?
How much is that?
Combien cela coûte t-il?
I'd like …
J'aimerais….
We'd like …
Nous voudons…
Does this bus / train stop at … ?
Est-ce que ce bus/train s'arrête à…?
Where is the nearest supermarket?
Ou se trouve le supermarché le plus proche?

Days
| | |
| --- | --- |
| Monday | lundi |
| Tuesday | mardi |
| Wednesday | mercredi |
| Thursday | jeudi |
| Friday | vendredi |
| Saturday | samedi |
| Sunday | dimanche |
| holiday | vacances |
Numbers
0

z

éro

1

un

2

deux

3

trois

4

quatre

5

cinq

6

six

7

sept

8

huit

9

neuf

10

dix

11

onze

12

deuze

13

treize

14

quatorze

15

quinze

16

seize

17

dix-sept

18

dix-huit

19

dix-neuf

20

vingt

21

vingt et un

30

trente

40

quarante

50

cinquante

60

soixante

70

soixante-dix

80

quatre-vingt

90

quatre-vingt dix

100

cent

101

cent un

200

deux cent

1,000

mille

1,100

mille cent

10,000

dix mille

1,000,000

un million